Posts from Bexar Audubon Society
about birding and birders and conservation articles, books, programs, webinars, classes, and other newsworthy items.

---
September 18, 2021
BirdNET App is a Game-changer
This article from BirdWatching Magazine discusses the BirdNet App
The app I've just tested is called BirdNET, and its purpose is simple: to use the vocalizations of birds to identify them. Birdsong apps, of course, are not new. In my February 2021 BirdWatching article on song apps, I reviewed several designed to help birders recognize what we're hearing around us. Two things set BirdNET apart from other birdsong apps, however. One is how it analyzes bird vocalizations. The second is the astonishing degree of accuracy that it achieves. In the parlance of modern business, these features establish BirdNET as a disruptive technology for birders and scientists alike.
Read the whole article HERE.
September 15, 2021
The Basics of Bird Migration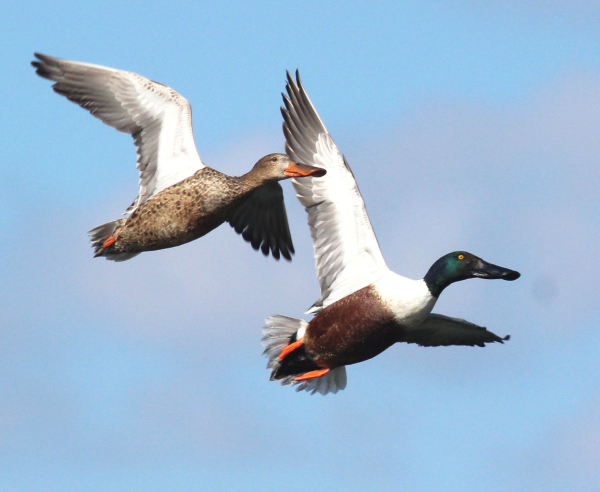 More than half of the 650-plus species of birds that nest in North American are migratory. Birds migrate to move from areas of low or decreasing food to areas of high or increasing resources. The 3 primary resources they search for are food, water, and nesting locations. Birds that nest in the Northern Hemisphere tend to migrate northward in the spring to take advantage of burgeoning insect populations, budding and flowering plants, and an abundance of nesting sites.
Read more about the different types of migration and other basic information about some of the greatest journeys undertaken by birds.
September 7, 2021
Free Webinars from Cornell Lab
---
August 31, 2021
Free and Online: San Antonio River Authority Film Festival
---
August 9, 2021
UN Report Affirms the Need for Urgent Action on Climate
A new report from the primary international body responsible for monitoring and responding to climate change finds that the climate is warming at an untenable rate. The Intergovernmental Panel on Climate Change (IPCC), housed at the United Nations, issued the first of three periodic reports on climate change around the world. Subsequent reports to be released next year will deal with the impacts and solutions to mitigate the effects of the changing climate. Read more.
---
August 2, 2021
First Fall Migration Alert for Lights Out!
---
June 27, 2021
Wow! Merlin Bird ID
Can now ID Bird Songs
Merlin can now help you identify the songs and calls of 400+ species in the United States and Canada (with more species and regions coming soon). Just pull out your smartphone, press record, and watch as Merlin immediately matches songs with species.
Read more HERE. Download the FREE Merlin App or Update your current Merlin App to use this new feature.
---
June 16, 2021
Bird Habitats Provide
Climate Change Solutions
A new report from the National Audubon Society shows that habitats that are important for birds now and in the future are also critical for reducing greenhouse emissions given their ability to naturally store and sequester carbon. This means that maintaining and restoring these landscapes through incentives for management and conservation are important strategies in our collective challenge to stabilize climate change.
Read more HERE and get a link to the original NAS article.
---
FEATHERED PRIORITIES
For the first time in 13 years, the U.S. Fish and Wildlife Service has updated its list of Birds of Conservation Concern. The new report identifies 269 bird species, subspecies, or populations that represent high conservation priorities. Among the birds listed: Rufous Hummingbird, Chimney Swift, Belted Kingfisher, Bobolink, Rose-breasted Grosbeak, and Painted Bunting.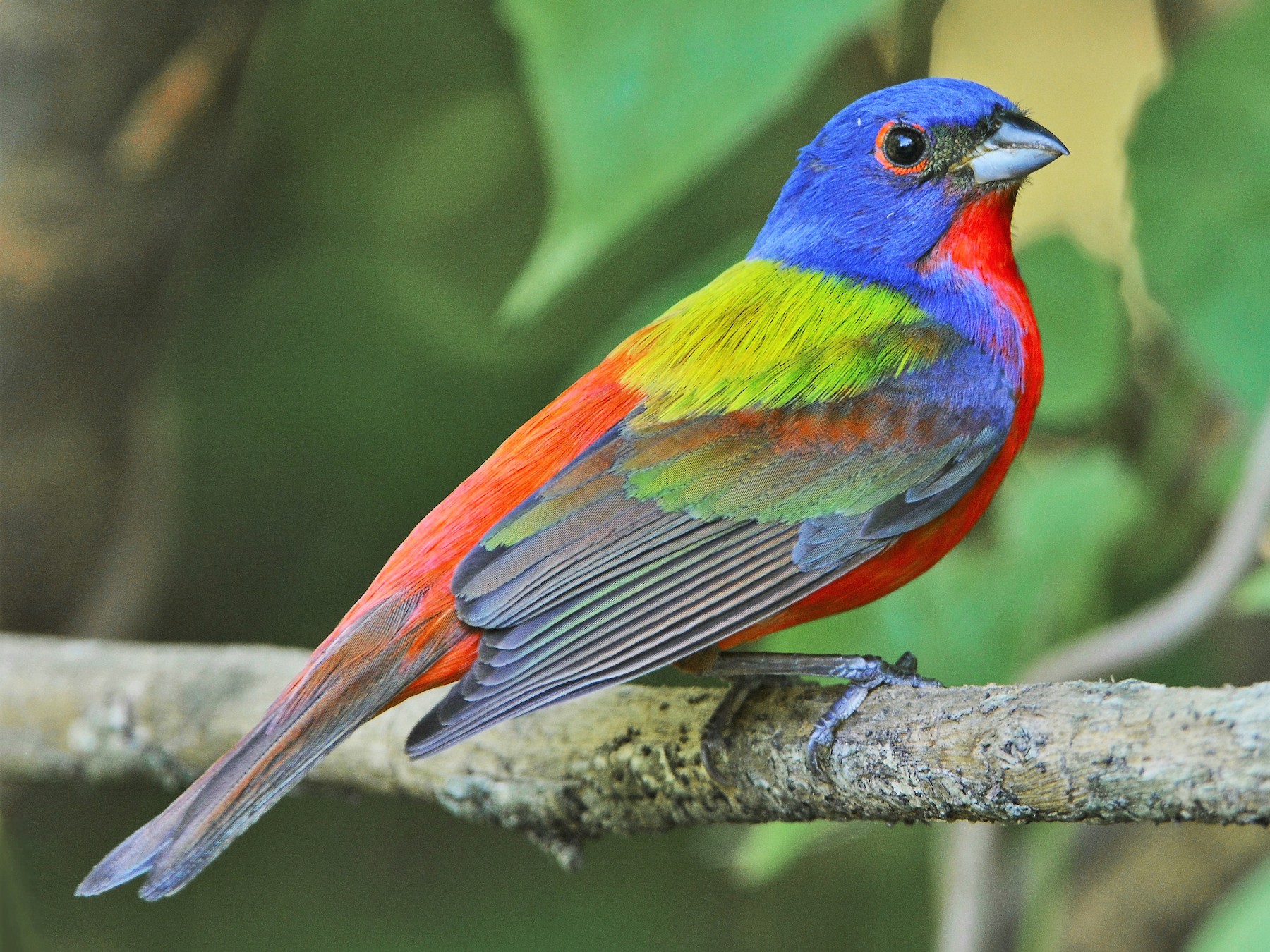 Read more HERE and find a link to download the Report.
---
May 26, 2021
Black Birders Week: May 30 to June 5th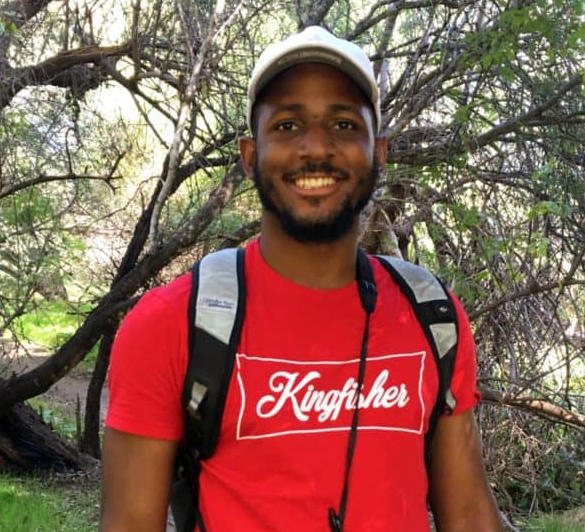 Tykee James is one of the Black Birders Week organizers and a professional biologist who encourages more minority people to explore an interest in birding and the sciences.
This year's Black Birders Week will showcase the many unique ways black birders connect in the outdoors. The week's lineup includes nationwide birding events, live-streamed panel discussions, and daily interactive themes in partnership with the Cornell Lab of Ornithology, the Bird Collective, US Fish Wildlife Service, National Wildlife Federation, Tucson Audubon Society, and more. Read more HERE. #BlackBirdersWeek2021
Staff at the Cornell Lab of Ornithology recognize that some are just beginning their adventures in birding, so the Lab is offering Free enrollment in 2 bird ID courses to anyone through the end of #BlackBirdersWeek, June 5. Anyone can now take the online courses titled: "Be a Better Birder 1: Size and Shape," and "Be a Better Birder 2: Color and Pattern," each a $29 value, but free through June 5th.
---
April 4, 2021
Top 10 Ways to Help Nesting Birds
Spring is the start of the breeding season for most of our North American birds. They pair up with mates, build nests, lay eggs, raise young, and then some of them repeat the cycle — as many as three times. There are some things that you can do to assist your backyard birds at this busy time of year. Here they are, in the time-honored Top Ten format.
---
Audubon at Sea
April 3, 2021
John James Audubon traversed the Atlantic a dozen times, providing a snapshot into the state of the ocean two centuries ago. Read the article in Hakai magazine or listen to the podcast here.
---
April 2, 2021
10 Books About Birders, Conservation, Wood Ducks, and More
BirdWatching magazine has highlighted ten new books worth checking out. Read the article here.
---
March 21, 2021 Happy Spring!
Save Your Eggshells for the Birds!
Save your eggshells and offer them to the birds. Female birds need calcium—especially during egg-laying season. When cooking, save the empty, rinsed-out egg shells in the refrigerator in a jar or plastic container. After you've accumulated a dozen or so, bake them on a cookie sheet at 350 degrees for half an hour to kill any residual bacteria. When the shells have cooled, crush them into small bits and offer them to the birds on a platform feeder; toss them on a roof; or scatter them on a deck railing or sidewalk.
---
March 17, 2021
Live
Spring Migration Maps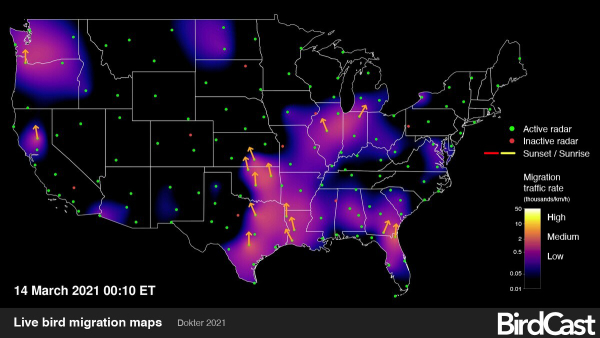 BirdCast is a remarkable feature for birders that will help us all better understand spring migrations in our area, and across the United States, night by night! BirdCast provides real-time analysis maps that show intensities and movements of actual bird migration as detected by the weather radar network. You can also use BirdCast to get a prediction of how overnight migration activities might enhance your birding experiences the following day. Plus, it's very interesting and informative to learn about the pulses of migration as they are happening.
You can also check back on archived maps after a migration surge to see the big picture on radar. Simply input the date you wish to review to see how flights transpired. Read more here.
---
February 25, 2021
Long-lost Black-browed Babbler Rediscovered on Borneo
A bird known only from a specimen collected between 1843 and 1848 has been rediscovered on the Indonesian part of the island of Borneo.
In October 2020, Muhammad Suranto and Muhammad Rizky Fauzan found the elusive Black-browed Babbler during a weekly trip to gather forest products in South Kalimantan province. After accidentally capturing a bird, which neither recognized, they took photos and notes and then released it unharmed back to the forest. They sent the photos to the local birdwatching group BW Galeatus in hopes that they would be able to identify it. Read more here at BirdWatching.com.
---
February 13, 2021
A New Chick for Wisdom
The world's oldest known wild bird is a parent once again. Wisdom, a mōlī (Laysan Albatross), had returned to her nesting site on Midway Atoll in November, along with her mate Akeakamai. Wisdom soon laid an egg, and in late January it began to hatch. The chick emerged on Monday, February 1. Wisdom is approximately 70 years old, and she has likely hatched 30-36 chicks in her lifetime.
Read more about this awesome bird and her mate here.
---
January 31, 2021
'It's like our kid': How an osprey united a San Antonio photographer and a Montana biologist
Rob Michaelson is a retired Air Force physician and amateur wildlife photographer (and Bexar Audubon Member) who enjoys capturing the birds that pass through San Antonio. One of his favorite spots is Braunig Lake, a CPS Energy power plant cooling lake on the city's South Side, where it's hard to miss the ospreys diving into the water to fish.
In November, Michaelson spotted something unusual on one osprey: a green metal band on its right leg. Examining one of his photos, he saw the band was labeled 81M. Michaelson submitted the information to the U.S. Geological Survey's online bird band tracking tool.
That's how he learned 81M's life story. Read the whole article here.
January 30, 2021
---
ZooBorns: Prague Zoo Breeds a
Rare Pesquet's Parrot
The Prague Zoo is thrilled to announce it has successfully bred a Pesquet's parrot, a first for any zoo in continental Europe. The birth also marks a rare achievement for zoos all around the world. Read more and see a video here.
---
January 21, 2021
All online! Featuring exclusive webinars, workshops, and virtual field trips
Click Here to Register
---
Top Four Foods to Attract
Winter Woodpeckers
by Julie Zickefoose | Contributor, Bird Watcher's Digest
Suet, Peanuts, Sunflower Seed, Fruit & Nectar are all on the menu for woodpeckers, especially during the winter. Read more about how to provide for our woodpecker friends here.
Woodpeckers: The Vertical Birds
Check out an overview of the fascinating characteristics of this backyard bird. They have amazing adaptations for their lifestyle. Read more here.
---
January 12, 2021
Where Do Migrants Go in Winter?
New Models Provide Exquisite Detail
Part of the magic of migratory birds is their annual disappearing act—one autumn day there might be an oriole in a treetop, and the next day it's gone, not to be seen again until spring.
Back in the 17th century, scientists had lots of ideas about where birds go during winter in the Northern Hemisphere, including one theory that they migrate to the moon. Today we know Neotropical migratory birds are intercontinental travelers, chasing summer as they leave the North for the warmer weather and longer days of the New World tropics.
The eBird maps shown in this article from the Cornell Lab of Ornithology hold answers to one of humankind's age-old questions: Where did the birds go? Read more here.
For the first time, state-of-the-art visualizations include 82 species modeled outside of the Americas. Explore the movements of 800+ species.
---
January 10, 2021
What birds have I attracted to my feeders?
This article is all about how and why to set up a winter bird feeder in Texas. It also tells you some of the birds you can expect and how to attract them to your feeder. Read more:
---
How to Attract Birds
in Winter
Thanks to Joe Cheban of Cordillera Ranch Nature Club
in Kendall County for finding this article!
No chance of heading for a milder climate this winter? You're not alone! Many neighborhood birds stay behind to spend the winter with you. Feeding the birds will help them survive when it's super cold and snowy or when food supplies are scarce. It's also fun to see who shows up every day! And don't worry: Feeding your birds won't keep them from migrating. Seasonal changes in day length—not an easy meal—determine when they leave.
Here's how to get the most birds to visit your garden with tips from the National Audubon Society and Cornell University's Ornithology Lab. Read more here.
---
December 8, 2020
How Biden Can Tackle Plastic Waste
Beyond Plastics President Judith Enck joins NPR's Here & Now radio program to outline what steps President-elect Joe Biden can take to curb plastic pollution. Listen to the interview here.
---
December 7, 2020
Scientists Release Genomes of Birds Representing Nearly All Avian Families
Since the first bird evolved more than 150 million years ago, its descendants have adapted to a vast range of ecological niches, giving rise to tiny, hovering hummingbirds, plunge-diving pelicans, and showy birds-of-paradise. Today, more than 10,000 species of birds live on the planet—and now scientists are well on their way to capturing a complete genetic portrait of that diversity.
In the Nov. 11 issue of the journal Nature, scientists from the Smithsonian Institution, the University of Copenhagen, BGI-Shenzen, the University of California, Santa Cruz, and approximately 100 other institutions report on the genomes of 363 species of birds, including 267 that have been sequenced for the first time. The studied species represent more than 92% of the world's avian families. The data from the study will advance research on the evolution of birds and aids in the conservation of threatened bird species. Read more here.
---
November 5, 2020
Every year, the winners of the annual Audubon Photography Awards (APA) are featured in a traveling exhibit hosted by Audubon chapters and centers across the country. 2020 has changed everything, including this stunning traveling exhibit. But not to worry! National Audubon has created a virtual gallery of the 2020 APA winners, so please enjoy a (virtual) tour and share it with your friends and fellow bird enthusiasts.
---
October 6, 2020
Lights out, Texas!
Let's Go Dark to Protect Birds
Hundreds of millions of birds migrate through the central flyway by way of Texas each autumn, and this year they're being helped by cities like Dallas, which proclaimed Sept. 29-Oct.10 to be "Lights Out Nights." Dallas is the first Texas city to join BirdCast and others in urging residents and businesses to turn out lights on peak bird migration nights.
Click Here to hear Laura Bush's message to Texans about
Lights Out Texas and to view another video from Cornell Lab of Ornithology about the importance of this program.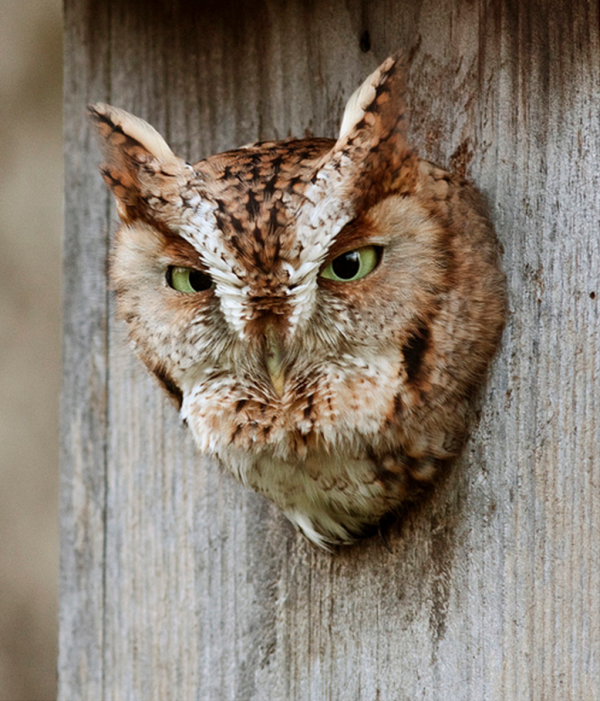 ---
September 25, 2020
Proposed Down-listing of
Red-cockaded Woodpecker
For the decades, the US Forest Service in partnership with more than 30 public and private groups, has focused on bringing back the Red-cockaded Woodpeckers' preferred habitat – longleaf pine forests – through such projects as the America's Longleaf Restoration Initiative and the Million Acre Challenge. More than 1.3 million acres of new longleaf pine stands have been established and many hundreds of cavity inserts have been installed in these younger longleaf pine landscapes to help the Red-cockaded Woodpeckers' recovery.
Now, the US Fish and Wildlife Service is seeking input from the public on down-listing the species from endangered to threatened status. Read more.
---
September 16, 2020
Studying Female Bird Songs
More and more scientists are turning their attention to female birds, uncovering new behaviors and changing the way we think about female songs and calls. Karan Odom, a Cornell Lab of Ornithology researcher and her team used recordings in the Macaulay Library to discover that female bird songs have been documented in 64 percent of songbird species in the world. You and other birders may be able to help learn more about female bird songs too. Read more here and check out the Female Bird Song Project http://femalebirdsong.org/
---
August 10, 2020
River of Dreams
The San Antonio River Authority's restoration of the Mission Reach of the San Antonio River has "turned a drainage channel into a mosaic of habitat for birds."
San Antonio bird consultant Martin Reid has documented more than 200 species of birds now using the habitat. Find out more about the Mission Reach Avian Study here and on this San Antonio River Authority YouTube program.
---
August 4, 2020
National Audubon is
Exploring its Namesake
Today, National Audubon Society published the first two articles in a series that will reckon with parts of its history in order to help build the Audubon of the future. This is something that many communities and organizations are going through right now, as you may know .

In his column, Revealing the Past to Create the Future, Audubon CEO David Yarnold writes:
"It's fair to describe John James Audubon as a genius, a pioneer, a fabulist, and a man whose actions reflected a dominant white view of the pursuit of scientific knowledge. His contributions to ornithology, art, and culture are enormous, but he was a complex and troubling character who did despicable things during his life. And, he's a person that some researchers have argued was part Black himself, which would mean that the most famous American bird artist was a man of color." Read more.
In The Myth of John James Audubon, Dr. Gregory Nobles, a historian and biographer of John James Audubon, writes:
"A now-legendary painter who traveled North America in the early 19th century, in an epic quest to document all of the continent's avian life, he is above all known as a champion of birds. Audubon was also a slaveholder, a point that many people don't know or, if they do, tend to ignore or excuse. 'He was a man of his time,' so the argument goes. That's never been a good argument, even about Audubon's time—and certainly not in this one—because many men and women in the antebellum era took a strong and outspoken stand for the abolition of slavery." Read more.
You may wonder or be asked whether the National Audubon Society is considering a name change because of the negative aspects of John James Audubon's history. Audubon is committed to doing the exploration of John James Audubon's legacy fully and transparently but has not made any decisions beyond that yet.
---
July 23, 2020
Interest in Birding Continues to Surge
Probably a reflection of the ever-increasing interest in birding overall, as well as an indication that more people have had more free time during the current worldwide pandemic, a recent New York Times article chronicled that "Birding has surged in popularity this year." Likewise, more and more people have started reporting the birds they see using eBird, adding valuable information that help us understand birds more all the time.
Read the whole article HERE.
---
July 16, 2020
Winged Wonders
Why Birds Have the Power to Lift Us Up
by Kenn Kaufman
This essay from the August issue of BirdWatching Magazine presents universal truths about birds and their ability to remind us of the enduring cycles of nature.
Read it in its entirety HERE.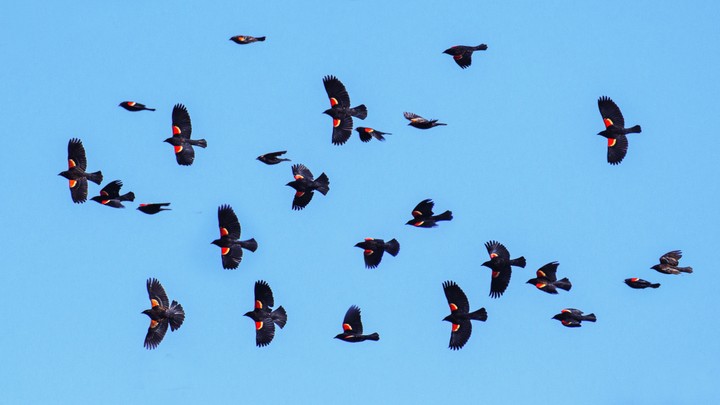 ---
July 1, 2020
Central Park Birder Christian Cooper
On Birding and Inclusion
Writer and editor Christian Cooper discusses his passion and tips for bird-watching, his experience #BirdingWhileBlack, and his advocacy work toward making birding more inclusive for people of color and the LGBTQ+ community. Chris currently serves on the Board of Directors for NYC Audubon and, on May 25, 2020, he experienced a racist confrontation while bird-watching in Central Park that inspired the creation of #BlackBirdersWeek.
Watch Christian's interview here.
Listen to Drew Lanham's Keynote Speech at the 2017 Audubon Convention in Utah
An author, ornithologist, and professor of ecology and conservation at Clemson University, Lanham spoke on the importance of inclusiveness and diversity in birding, among other themes.
---
June 23, 2020
DIY: Save Birds from Window Strikes
Bexar Audubon doesn't often endorse a product on this website. However, this time we are making an exception because this product appears to save birds' lives in an affordable way.
Acopian BirdSavers, offers Zen Wind Curtains, a simple, elegant, aesthetically pleasing, and very effective way to prevent birds from flying into windows–an event that kills from 100 million to 1 billion birds in the U.S. every year. And they offer full FREE instructions so homeowners can be Do It Yourself Bird Savers!
Please watch this 98-second video on YouTube called "How to Stop the Thuds", which will introduce you to Acopian BirdSavers. The more of these that are made and installed, the fewer birds will meet an untimely demise at our windows!
---
Spotlight on Birds Facing Extinction
A newly released study paints a dire picture about the global extinction of wildlife. It says the extinction rate is likely much higher than previously thought and is eroding nature's ability to provide vital services to people. The researchers found that 515 species of land vertebrates have populations of 1,000 or fewer individuals. Birds account for 65 percent of the total — 335 species. This article in BirdWatching magazine spotlights a handful of them.
---
NEW BIRD BOOKS!
Both casual and serious birdwatchers can take their skills to the next level with this detailed consideration of bird behavior. This book makes it possible to move beyond identifying birds to understanding some of the underpinning and meaning to what birds do, how they do it, and why they do it. Written in an easy-to-understand style, with an abundance of photos illustrating the behaviors, the book shows how flight, molt, migration, feeding, predation, social behavior, courtship, and nesting shape birds' behaviors. Birds are everywhere, and easy to observe; this introduction to elements of bird behavior will connect readers more intimately with these remarkable and beguilingly perceptive animals.
The Real James Bond:
A True Story of Identity Theft, Avian Intrigue, and Ian Fleming
The whole world knows that James Bond is 007, the fictional British spy. In real life, however, James Bond (1900-1989) was an ornithologist and an expert on the birds of the Caribbean. He wrote Birds of the West Indies, the definitive book on the subject. First published in 1936, it has been reprinted several times.
In the new biography, The Real James Bond: A True Story of Identity Theft, Avian Intrigue, and Ian Fleming, author Jim Wright tells the real Bond's story, from his privileged yet tragic childhood to his early interest in birds to his travels throughout the West Indies. Readers also meet Ian Fleming, the novelist who appropriated Bond's name for his iconic character, who many of us know wanted his Martinis "shaken, not stirred."
Bird Love: The Family Life of Birds by Wenfei Tong
Bird Love looks at the extraordinary range of mating systems in the avian world, exploring all the stages from courtship and nest-building to protecting eggs and raising chicks. It delves into the reasons why some species, such as the Wattled Jacana, rely on males to do all the childcare, while others, such as cuckoos and honeyguides, dump their eggs in the nests of others to raise. For some birds, reciprocal promiscuity pays off: both male and female Dunnocks will rear the most chicks by mating with as many partners as possible. For others, long-term monogamy is the only way to ensure their offspring survive.
Wenfei Tong is an expert on the evolutionary biology and behavioral ecology of birds, but she is also a born naturalist, a talented writer, and a gifted photographer. Her love and enthusiasm for the subject is clear and infectious, and she has found a way to communicate a wealth of scholarship about the reproductive behavior of these charismatic animals to a broad audience.
Birdsong For the Curious Naturalist: Your Guide to Listening
by Donald Kroodsma
From a leading expert, Birdsong for the Curious Naturalist is a basic, how-to guide that teaches anyone—from beginner to advanced birder—how to listen. In understandable and appealing language, Kroodsma explains why and how birds sing, what various calls mean, and what to listen for from the birds around us. The descriptions are accompanied by color photos of the birds, as well as QR codes that link to an online collection of more than 700 recordings. With these resources, readers are prepared to recognize bird sounds and the birds that make them.
Kroodsma encourages readers to find the joy of birdsong and curiosity—to observe, listen intently, be curious, ask questions, and realize that many unanswered questions about birdsong don't have to rely on scientists for answers but can be answered by any curious naturalist.
What it's Like to be a Bird by David Allen Sibley
BirdWatching magazine recently interviewed field guide author and illustrator David Allen Sibley about his new large-format publication called "What It's Like to be a Bird," featuring more than 200 species and 330 illustrations, appealing to birders and non-birders alike. Read the interview here. Author Sibley says of his new work, "I always learn a lot about a subject when I work on a book, which makes me confident that I'm producing a book that other people will also learn from. My favorite part is when I can pull together bits of information from many different sources and present them in a unified way, connecting them across categories and making complex ideas understandable." Sibley recently wrote a newspaper article based on this book that you can read here.
The Bird Way by Jennifer Ackerman
Jennifer Ackerman, author of the New York Times bestseller "The Genius of Birds," has a new book, "The Bird Way: A New Look at How Birds Talk, Work, Play, Parent, and Think." The book investigates the bird way of being and the recent scientific research that is dramatically shifting our understanding of birds, including how they live and how they think.
The CBS Morning show highlighted Jennifer Ackerman's book on May 16 in a piece that also discussed how birdwatching is helping people in lock down rediscover nature from their own yards. The report was well done and worth a view HERE.
How Birds Work by Marianne Taylor
Learn the answers to all kinds of questions about bird behavior and characteristics in Marianne Taylor's new book, "How Birds Work: An Illustrated Guide to the Wonders of Form and Function―from Bones to Beak." From the publisher: "How Birds Work goes beyond the typical field guide to show us not only what birds look like but why. Why do many owls have asymmetrical ear openings? (Hint: It helps them pinpoint prey; see page 40.) And why does the Grey Heron rest on one leg at a time? (Hint: Not because it's tired; see page 66!) Birds boast a spectacular array of adaptations suited to their incredibly diverse diets and habitats. In this in-depth handbook, discover the ways they're even more astounding than you know—inside and out.
---
May 15, 2020
International Crane Foundation
"From the Field" Webinar Series
Join International Crane Foundation (ICF) staff for their weekly live webinar series "From the Field" on Thursdays beginning at 11 a.m. Central Time. You can see the list of upcoming and past webinars in this series HERE. The webinar recordings are available online on the ICF YouTube Channel after the event.
We especially recommend that you watch the recent presentation by ICF Rich Beilfuss, President and CEO:

Cranes, Climate Change, and COVID-19: Lessons for Saving a Beloved Family of Birds, Ourselves, and Our World

Understanding the serious threat of global warming to cranes and the wild places they depend on helps us better understand how our changing climate will affect people and wildlife on a global scale. The COVID-19 pandemic is teaching us that if we wait to see the full impact of a crisis before taking action, it is much more difficult and costly to stop it.
---
May 13, 2020
Nature's Best Hope
In this YouTube video, Dr. Doug Tallamy discusses simple steps that each of us can-and must-take to reverse declining biodiversity and will explain why we, ourselves, are nature's best hope.
Click HERE to listen to this informative, inspirational talk.
Click HERE to order the book by the same name, which outlines Dr. Tallamy's vision for a grassroots approach to conservation.
---
April 29, 2020
American Bird Conservancy
Webinar Series Now on YouTube
American Bird Conservancy (ABC) has made all of its recent webinars available on its YouTube Channel for all of us to access.
Click HERE to view the current series of six webinars on a variety of topics related to bird conservation, from preventing window strikes to enjoying birds from your window.